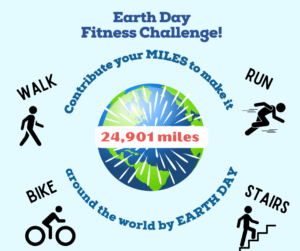 Active traditions are a great way to get into a group fitness goal! Let's celebrate the gift our bodies are by being active. And in April, let's make a trip of 24,901 miles around the world by Earth Day to show appreciation for this beautiful world we live in!
Contribute your miles every week to the group total. Only miles exercised count. So don't take the total on your fitness tracker from the entire day. Just walking, running, hiking, biking, stair climbing and the elliptical count. It'll be like one giant relay race around the world over 22 days.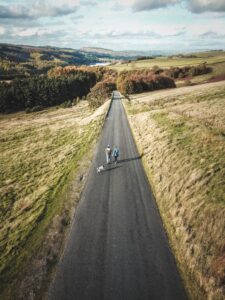 If you go for a stroll, track it so it counts as your miles. I like to add an extra 1/4 – 1/2 mile after dinner. Over 6 days, that's an extra 1.5 – 3 miles you can add on!
Report your miles every Friday by midnight on my Brighter Fitness Friends Facebook Group or tag @brighterfitnessfriends on your own Instagram post. I would love to see pics of you getting your miles in! Include your friends, neighbors and family so we can get enough miles. and they can enjoy this trip around the world too! Each week's progress will be posted on Saturday.
Spread the word and enjoy our 24,901 mile trip around the world!