FAQ's
What kind of workouts are on Brighter Fitness on YouTube?
"Seriously, what kind of workout can I expect from your Brighter Fitness videos?"
In one word …
CARDIO
But not dreaded, monotonous cardio. And not wimpy, walk-a-mile cardio. This is FUN & CHALLENGING cardio. Read to the end to get it all cleared up!
You'll love my Aerobics Classes you can do at home!  Do combinations that take you all over the floor and your heart rate all over the place. Interval training is built into each routine, so your heart rate goes way up with moves like Burpees, Lava Squats or Aerial Jacks, and comes back down with moves like Charlie's Angels Skate, Ski and 3 Twist.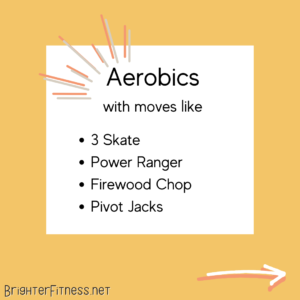 The Kickboxing Classes I teach for at home fitness are powerful! You'll go through choreographed fighting sets that challenge your mind and body. I like to jazz it up with combinations that make you sweat like 3 Double Crosser into Front Back Kicks or Pivot Jabs with a Roundhouse Block.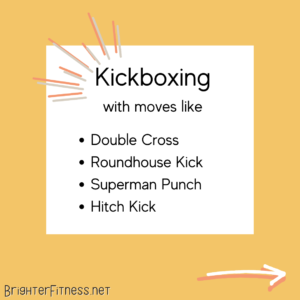 If you used to dance back in the day or you currently dance in your kitchen all the time, my Dance Cardio videos are for you! I love so many different types of dance and I choreograph workouts that celebrate those flavors. Explore different styles like Latin Dance, 60's, Thriller, Country, Swing and more! Each dance workout you can do at home will get you sweaty and feeling so great!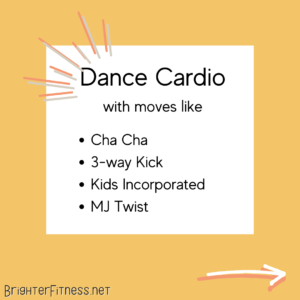 When you just wanna focus on the core and do something short, I have at-home Quick Ab workouts that will do the job. A strong core is so important in our everyday lives, to carry us through all that life demands of us. Even when you only have 5 minutes, you can get a solid core burn in with moves on the ground like Pinky Chop Sit Ups and Coffins, and standing moves like Oblique Crunches and Hammer Kicks.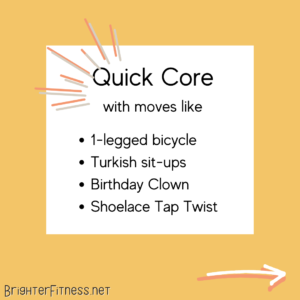 My best tip for doing these CARDIO WORKOUT CLASSES? Just start! Select one and try it out. Rewind if you need to. All my workouts are meant to be done 4 times in 4 weeks. All month long – just like at the gym! They are challenging mentally so you won't get bored. And challenging physically so you don't waste your exercise time. My videos are all FUN  so you'll be hooked and CRAVE your next workout!
Subscribe to my YouTube channel  HERE!