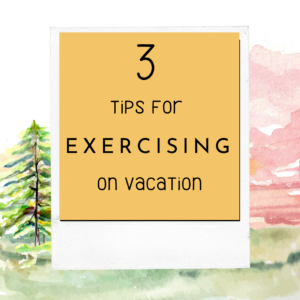 "What?! Nope. I'm on vacation. I'm taking a break from my routine schedule and I'm just gonna relax and enjoy myself."
I get it. But you run the very high risk of losing your exercising habit and throwing away your hard work. It is difficult to get back on the fitness wagon once you've taken a break. Here are three tips to keep you  E A S I L Y  consistent, and it isn't torture.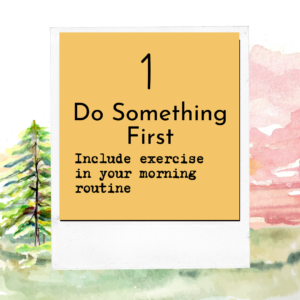 1. Do Something First.
Plan on doing a workout in the morning before you get ready. You won't have time for it later. There's plenty you can do without workout shoes or even a sports bra, but if you feel you may want it, make sure you pack for your exercise. I bring workout clothes & shoes, sometimes I bring a jumprope (easily fits in my suitcase), ear buds, etc. It doesn't matter what you do, just do something and do it first.

2. Make it Simple.
Your vacation quarters may or may not have a gym. Regardless, you will be more successful without it. Busy moms that are in charge of getting everyone ready for the day's activities are more likely to do the workout if its just a 3 round circuit of push ups, jumping jacks, and sit-ups (yes, seriously, that's all it takes). If you want more bang for your time, pack that jump rope and find a spot in the parking lot. Or, more privately, walk up and down the stairs! I've done both of these activities and gotten a great sweat in just a few minutes.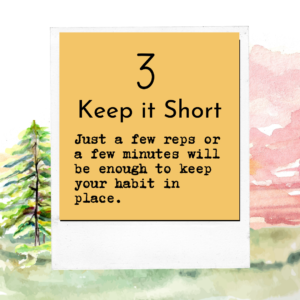 3. Keep it Short.
You can do anything for 3-10 minutes. Don't plan on long runs or 30 minute circuits, plan on at least 3 and at most 10. That's it! Do that short circuit I told you about. Or alternate 10 pushups with 30 second jog/high knees five times. You can do a standing core workout instead of mat work. If you like, I have lots of 10 minute workout videos on my Brighter Fitness YouTube channel that can easily be done in a hotel room.
The key is to just do something. If you exercise while on vacation, you will keep it up when you get back. Yes, you'll need recovery time from traveling, but that can look like a short walk or treading water in the pool. The key to success is to be consistent so you don't give yourself the obstacle of finding that motivation again – because your momentum never stopped!
Keep it up friends! Post a pic of you exercising on your summer vacay and tag me!